We may be compensated for your purchase of any of the products featured on this page – it helps us keep the lights on :)
Depending on what you're working on or the type of unit of measurement you feel comfortable with, you may need to change the measurement type in Excel.
For example, change from centimeters to inches or vice versa. You can also choose millimeters.
Changing the unit of measurement will affect what is displayed on rulers and row / column size adjustments when in Page Layout View.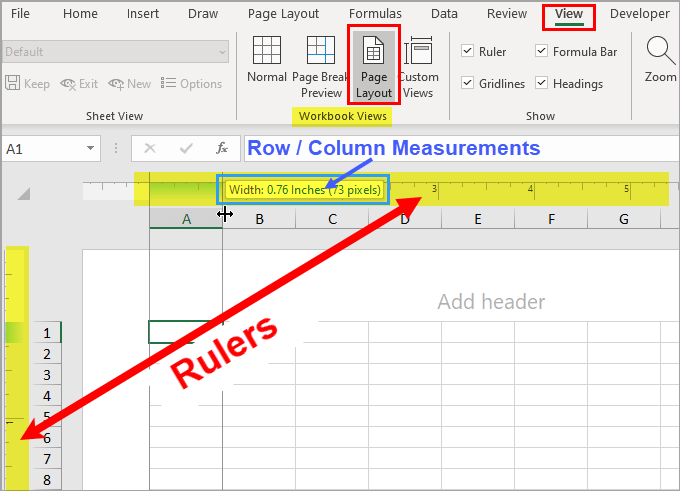 What is Page Layout View in Excel?
Available in Excel 2007 and newer, the Page Layout View is an Excel Workbook view option that lets you see:
Rulers in your worksheet that use common measurement units
Row and column size adjustments in common measurements units
A clear outline of where your page begins and ends and
How your Headers and Footers look as you edit them
The measurements units available are:
Inches
Centimeters
Millimeters
Your default unit of measurement is set based on your operating system's regional settings.
How to Change the Unit of Measurement in Excel
WATCH: Change the Unit of Measurement in Excel's Page Layout View
You can change the type of measurement from your Excel Options.
FYI, you can access your Excel Options from the File menu on your spreadsheet.
To change the measurement unit displayed:
Go to the Advanced section of your Excel Options (from the tabs on the left)
Scroll to the Display section
In "Ruler Units" drop-down, select the type of measurement you'd like
Click OK when done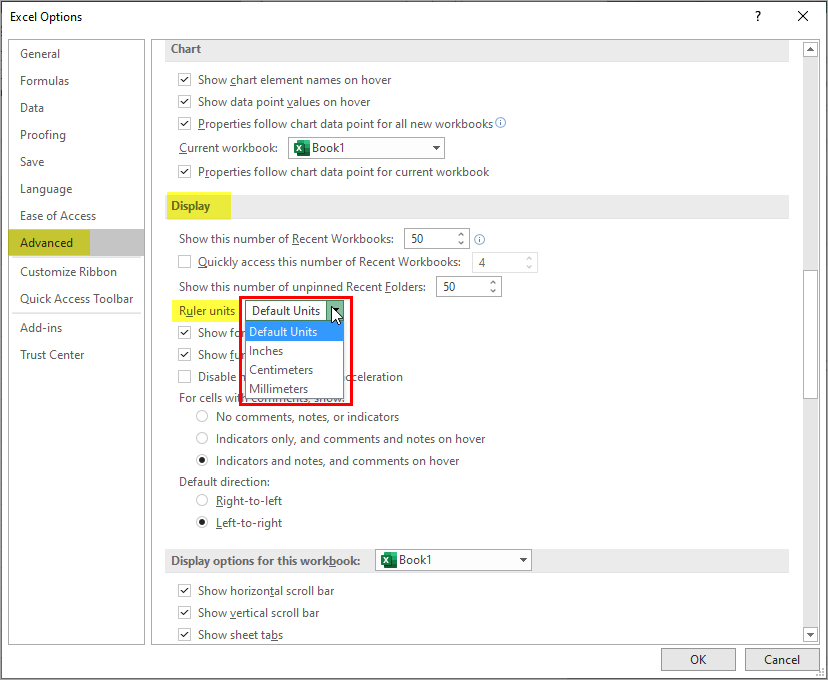 ---
Need to convert measurement units in Excel? Make sure to watch our tutorial on how to use the CONVERT function.
---
FYI, this was created using the desktop version of Excel in Microsoft 365.